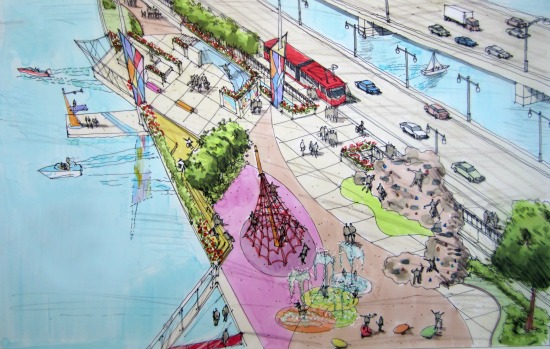 Join myself and the team behind the the future 11th Street Bridge Park with a special focus on the potential public health benefits of this new civic space being designed in the Nation's Capital.
We'll be walking November 13, 2013 at 8:00 am. Click here for more information and to register.
Why?
Read on:
The 11th Street Bridge Park will span the capital's cityscape – a soaring structure that will engage the local community and bring residents together from across the city. Outdoor performance spaces. Playgrounds for all ages and abilities. Fruit orchards. Urban agriculture. Classrooms to teach students about river systems. And kayak and paddle boat launches on the river below.

Bound by the Washington Navy Yard on one side and the National Park Service's Anacostia Park on the other, the Bridge Park will be a destination for some, a pedestrian or bicycle route for others linking to the existing network of riverwalk trails and, for the city, an iconic architectural symbol across the Anacostia River.
Thanks to Scott Kratz from THEARC DC for indulging in my desire to walk our community and community-to-be. Please join us!